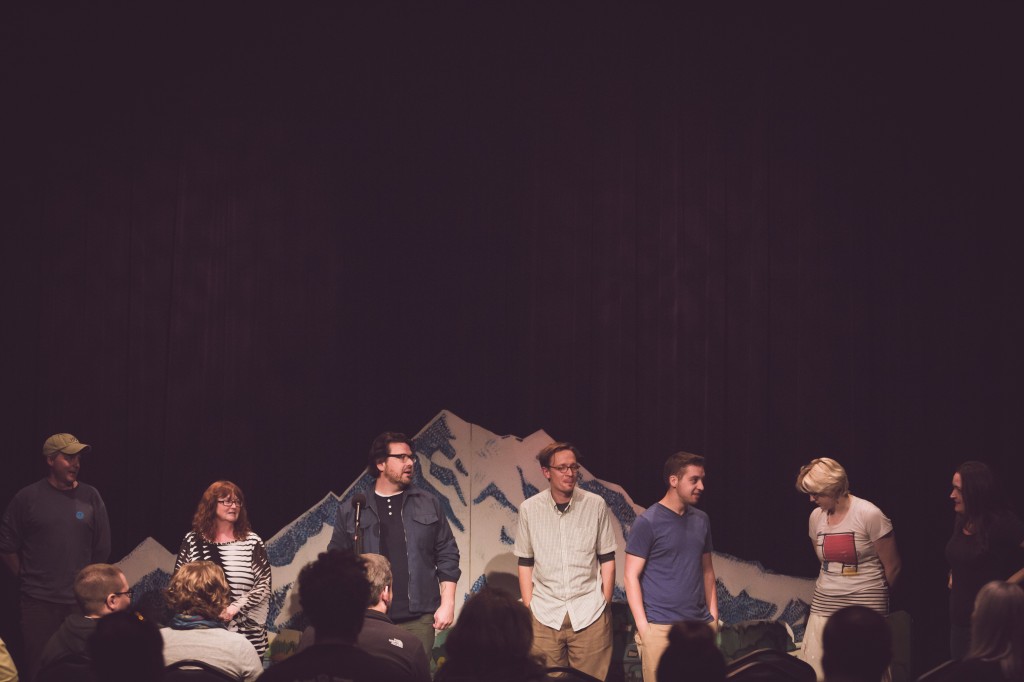 PHOTOS: Scott Haydon
After our main-stage storytellers at "Take This Job And Shove It", five audience members took the stage with their own five-minute tales of crappy work.
The winner, Dave Rodgers, took the "crappy" theme literally. In an interesting twist, the next slam storyteller, Cindy Teixeira, revealed that she shared a similar experience in the bowels of the city's plumbing.
All of the story slam participants were brave to step in front of roomful of strangers and share their lives, right off the top of their heads. We thank them for joining the fun.
Dave Rodgers, "Sewer Dreams" **SLAM WINNER**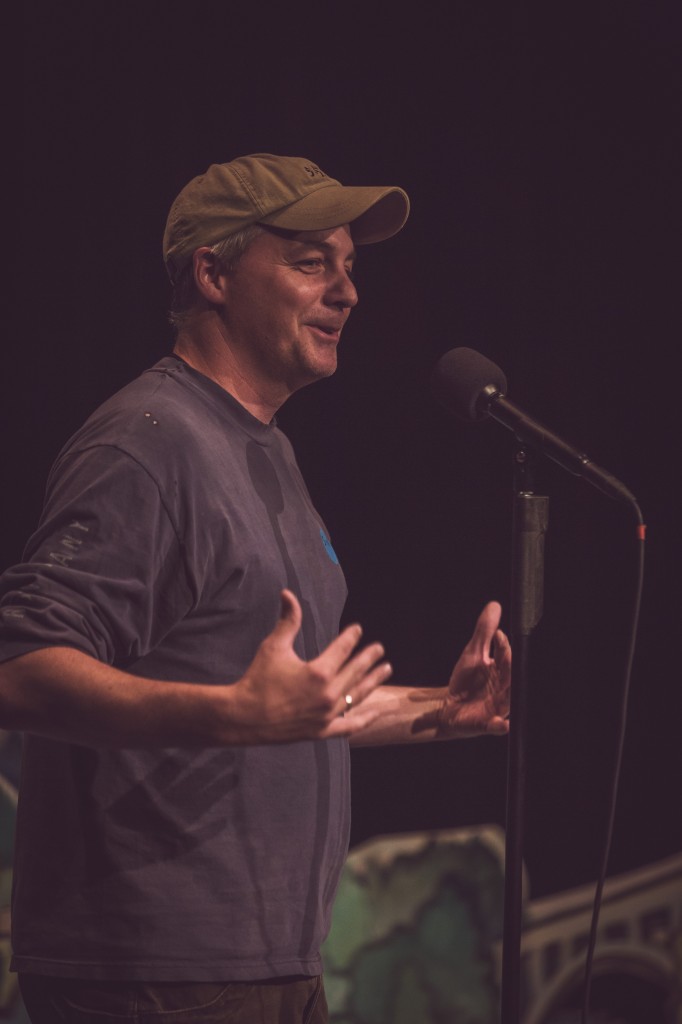 Cindy Teixeira, "It's Never Too Late"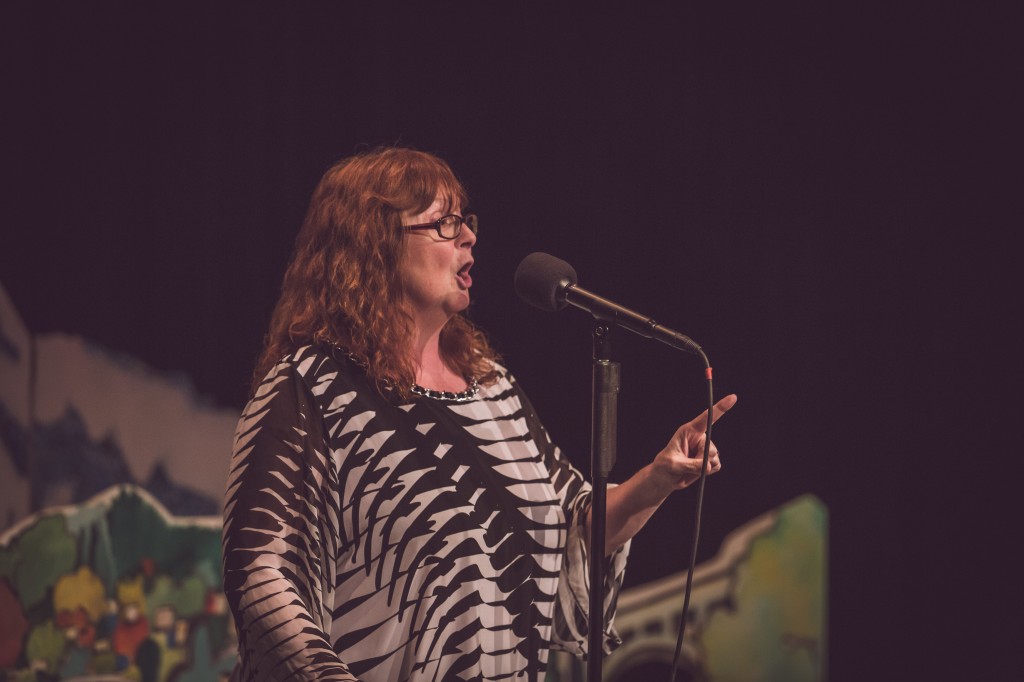 Michael Haeflinger, Dangerous Delivery in Dayton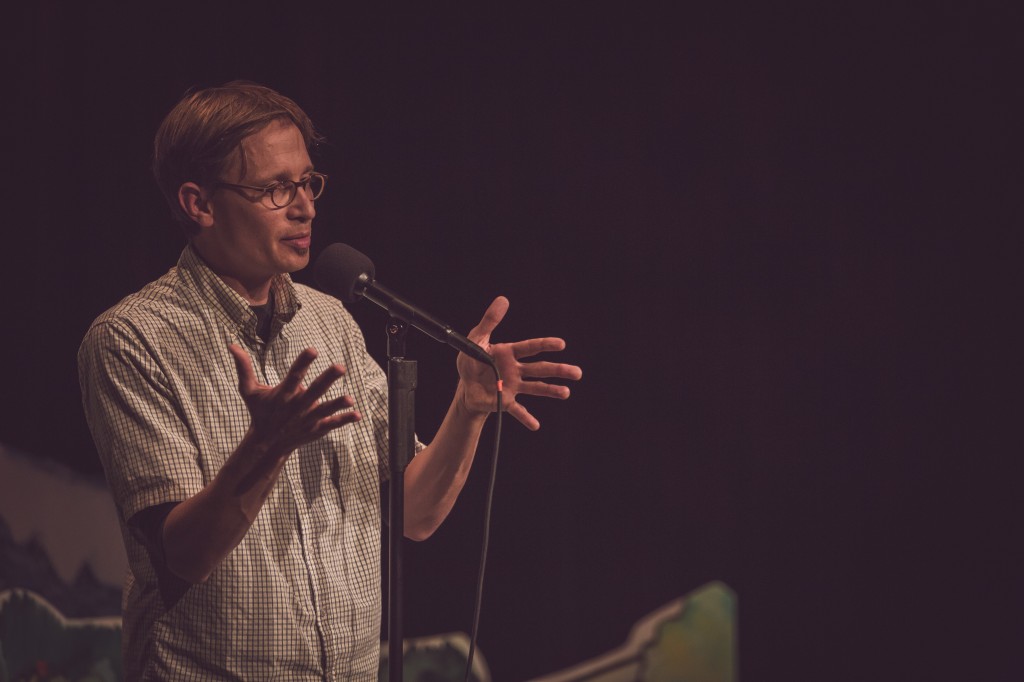 Gwendolyn Bronson, "Second Time's The Charm"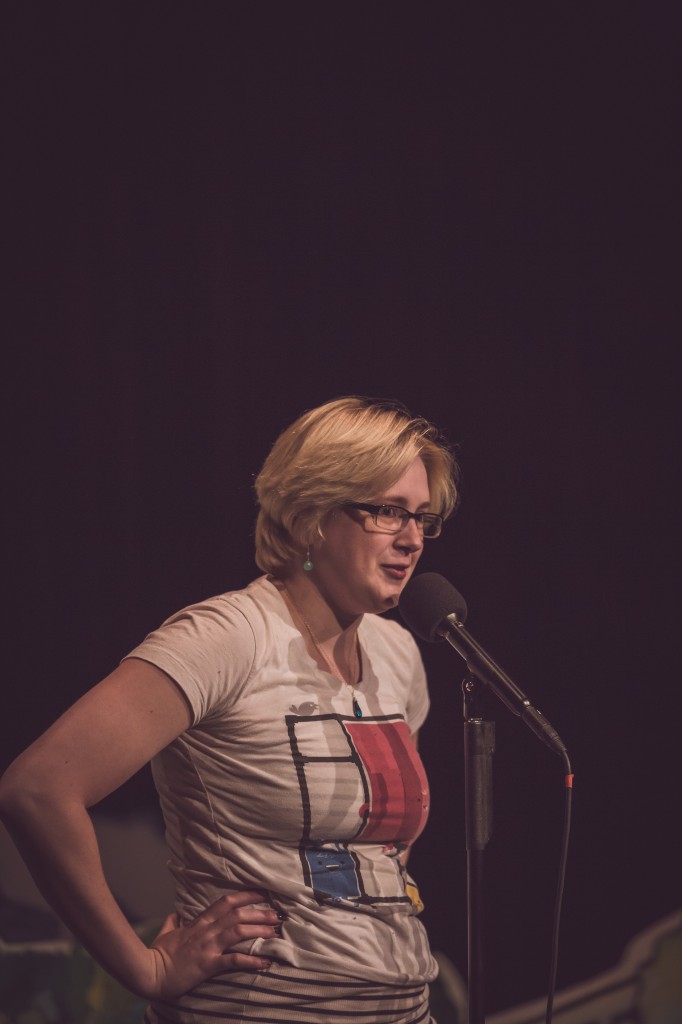 Jered Perez, "Boob Chuck"